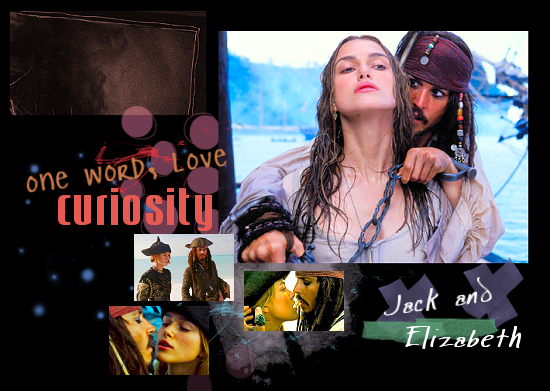 Jack: You've thrown out the rum!
Elizabeth: Yes, the rum is gone.
Jack: Why is the rum gone?
Elizabeth: Firstly it's a vile drink that makes even the most respectable men act like scoundrels.
Secondly, that signal is over a thousand feet high. The entire royal navy is out looking for me. Do you even think there is the slightest chance they won't see it?
Jack: But why is the rum gone?!
- Pirates of the Caribbean: The Curse of the Black Pearl
Join the Fanlisting
Please use the form below for joining the fanlisting. Please hit the submit button only once. Your entry is fed instantly into the database, and your email address is checked for duplicates. Passwords are encrypted into the database and will not be seen by anyone else other than you. If left blank, a password will be generated for you.
If you encounter problems, please feel free to .
The fields with asterisks (*) are required fields.