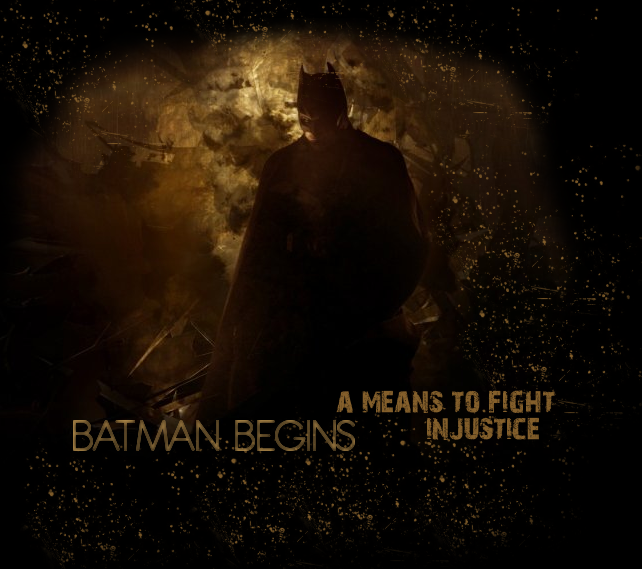 Welcome
to
A Means To Fight Injustice
, the fanlisting for the movie
Batman Begins
that's listed at
The Fanlistings Network
&
The Movielistings Network
. This is not only my favorite Batman movie, but my favorite movie ever! Endless thanks to
Sarah
for letting me adopt the fanlisting for it! If you're a fan of Batman Begins, please consider
joining
! It's easy, it's free, and it just shows that you're a fan! :)
Fanlisting Stats
Online since: 15th December 2010
Last update: 06th June 2019
Current members: 572 (+ 0)
Newest member(s): Cayleigh
Category: Movies

The Batman Begins fanlisting was previously owned
by Sarah and Jess.






Website
Disclaimer
: This is just a fansite. I don't know anyone that's a part of Batman. I'm just a fan like you.